Dialyzer Reprocessing System-Single Station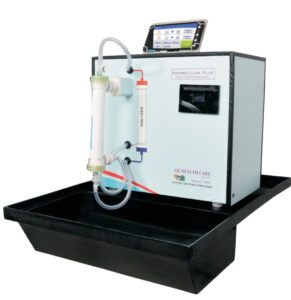 Technology for Quality                      

Economy

Safety

Simplicity in Operation

High Speed Reprocessing
Technology for Quality : Nephroclear- Plus is a fully automated Single station dialyzer reprocessing system with TABLET operated with Bluetooth Technology. It is compact, easy to use & has unique features. The reprocessing is so simple that dialyzer cleaning happens with just the touch of a button. Now you can increase the number of reuses of your dialyzer thereby cutting down the dialyzer cost per treatment.
Quality : Nephroclear subjects each dialyzer to a strengthen testing process to as certain its reusability, Volume Test for0 Dialyzer Efficiency To further ensure quality and patient health, the dialyzer is Subjected to a volume test. This ensures adequacy of Dialysis by rejecting dialyzers with less than 80% bundle Volume.
Simplicity In Operation : Waterproof 6 Inch Tablet | Single Button start with Auto Self test / Stores Dialyzer.
Economy : Nephroclear not only offers you quality that is safe for your patients, it is also economical to use. Uses Reverse UF Technique for better cleaning, thus ensuring increased reusability of the dialyzer ther by reducing the cost of treatment. Cleaning, testing and Disinfecting 2 dialyzers simultaneously in just 12 minutes. Nephroclear automated reprocessing system has a unique customized test selection option. Uses Cold Sterilant for both Reprocessing and Disinfection. Easy maintenance with system rinse & disinfection cycle using Cold Sterilient.
Safety Alarms : Check Water | Check Chemical | Tank Not Empty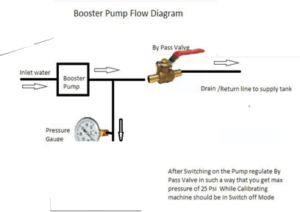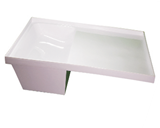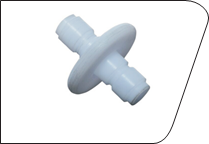 Basic Requirement For the  Installation of Nephro Clear – Plus
                                         Dialyzer Reprocessing System
Water Requirement:
Reverse Osmosis Plant Water Meeting Aami Std,2- Lit/min Flow Rate,>30 P.s.i Line Pressure. R.o.water Supply Through ½" Stop Cock Made of
Electrical Requirement:
                            3 Pin Socket With Earthing Ac230 V, 50hz, 140w
Drain Line
1-1/2″ Drain Line. Diameter Should Allow Drainage of >2-lit/min Flow Rate.
Place For Machine Installation:
Steady Platform Away From Heat, Water Spillage,
Platform Dimensions
 Width-18″, Breadth-12″, Height-17"
TECHNICAL PARAMETERS
Dimension                      :18" x 17" x 12"
Weight                            :25Kgs.
Voltage                           :110 /220Vac,50/60Hz,2A
Power                              :140W
Leakage Current            :<0.1Ma,220V
Ambient Temperature  : 5-400 C
WATER REQUIREMENTS
Purity                                : R.O. Water in accordance with latest AAMI
Volume Fail Limit          : Automatically set at 80% of dialyzer's original priming volume.                                                                                                    ANSI Stands for haemodialysis
Volume Test Range        : 0-150ml (accuracy+-3ml)
inlet pressure                   : 25-50 psi
inlet Temperature           : 10-40 0c
inlet Flow                          : 3Ltr/min
REPROCESSING TIME
12mins for 2dialyzers :7.5 Ltr / cycle of 1 dialyzers
Simultaneously           : Located no high than 25mm above the base of machine
DISINFECTANT
Cold Sterilient : Manufactured in 5 liter can
Concentration  :Cleaning 2.5% – Affusion 3.5%
PARTS AND TOOLS
*Blood port Caps
*Dialysate Port Caps
*Cold Sterilant
*Tray
*Tablet
*PVC Tubes
*DISPLAY
*5.5″ Android Powered Tablet for user input Print and e-mail Reports
CERTIFICATES
ISO 9001:2015

ISO 13485:2012

CE Certified                                    

ROHS compliance