Vein Viewing System Accu Vein – AV400

AccuVein AV400
The only handheld, non-contact vein illumination device
Aids in identifying patent veins for
venipuncture
Can be used to find valves and
bifurcations
Lightweight, fits in the palm of your hand
Quickly converts from
hand-held to hands-free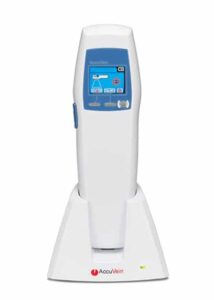 AV400 Features
• Easy to use. No calibration or adjustment necessary, ready for immediate use. Device can be held at any direction, and a range of distances from the skin's surface (4"-18").
• Small size. The AV400 fits in your hand and weighs less than 10 ounces.
• Rechargeable battery. No need to remove the battery or plug it into an electrical outlet during use. Simply place the device in the cradle for charging between uses.
• Movement tolerant. Because the AV400 shows the veins in real time, when operated properly, the device can accommodate patient movement.
• Viewing modes. In addition to the standard viewing option, the AV400 has an inverse mode which can enhance the visibility of small veins.
• Accuracy. Permanently aligned; center line accurate to less than the width of a human hair.
• Patient types. AccuVein's vein illumination will work on a broad range of patients; including neonates, dark skinned, and obese patients.
• Medical grade design. The AV400 is non-contact and its medical grade design with no vents or openings allows for the device to simply be wiped clean. The device can also be bagged for use in isolation or operating rooms.
Specifications
Weight – 9.7oz/275g
Size       -2"x 2.4"x 7.9" (5cm x 6cm x 20cm)
Continuous Run Time –  Typically 3 hours
Charge Time  – 2-5 hours
Battery            – AccuVein BA400    Lithium Ion 3.6V, 3,100 mAh
Vein Viewing System
In addition to the AccuVein vein illumination device, the following
components are included in the vein viewing system:
• Battery (already installed)
• Charging cradle, universal power supply, and multinational adapters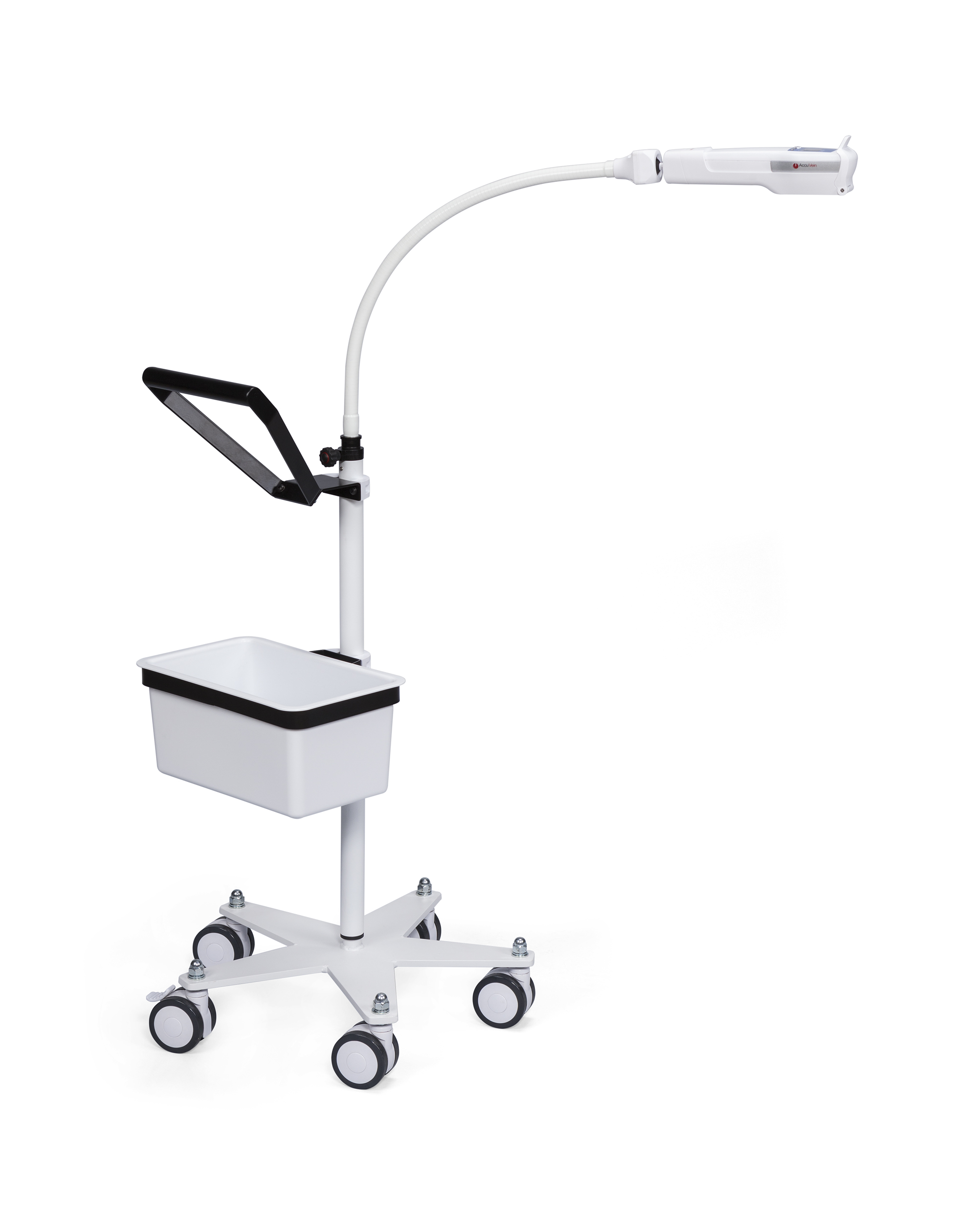 Charging Cradle Kit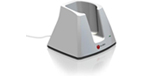 Keep your AccuVein ready to use with this convenient charging cradle kit.
Universal Power Supply and Multinational Adapters

AV400 power supply cord and multinational adapters.
Accessories
Hands-free options. Assess the veins with this lightweight handheld device, then slip it into the "quick cup" of a hands-free accessory freeing up your hands to perform the venipuncture while viewing the vasculature.